Cosmobeauté Indonesia present:
Injection Botulinum Offline Practice Parade!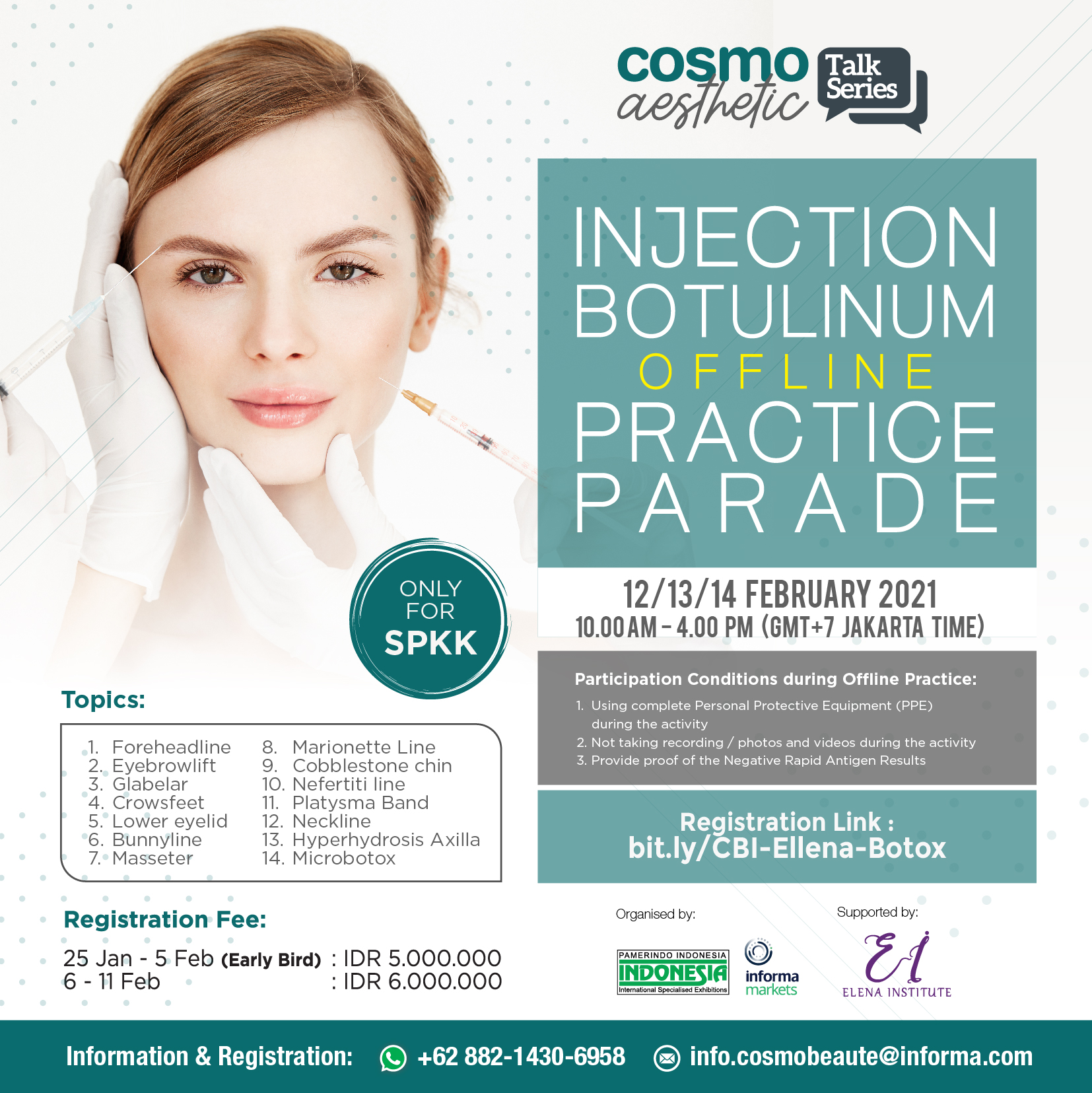 Cosmobeauté Indonesia presents: Injection Botulinum Offline Practice Parade!
Date : 12/13/14 February 2021
Time :‪ 10.00am – 4.00pm (GMT+7 Jakarta Time)
Place : Elena Institute Bogor, Indonesia
Admission Fee :
25 January – 5 February (Early Bird) : IDR 5.000.000
6 – 11 February : IDR 6.000.000
Participation Conditions during Offline Practice:
1. Using complete Personal Protective Equipment (PPE) during the activity
2. Not taking recording / photos and videos during the activity
3. Provide proof of the Negative Rapid Antigen Results
Register here to join Cosmoaesthetic Offline Practice!
*Important notes :
– Open for SPKK.
– Language in Bahasa Indonesia.
– Please register with your ACTIVE EMAIL address.
– Please fill in the registration form completely, kindly include your full name in accordance with the professional title (for certificate).
– The number of seats are limited, immediately do registration & payment to secure your seat to join the Injection Botulinum Offline Practice Parade.