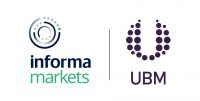 Contact Details:
United Business Media (M) Sdn Bhd
Suite 5-01, Level 5, Sunway VISIO Tower,
Lingkaran SV, Sunway Velocity,
55100 Kuala Lumpur, Malaysia
T: +603 9771 2688
F: +603 9771 2799
E: [email protected]

Minh Vi Exhibition & Advertisement Services Co., Ltd
Room 805, 8th Floor, Ha Do Airport Building,
02 Hong Ha Str., Ward 2, Tan Binh District, Ho Chi Minh City, Vietnam.
T: (+84) 28 3848 8561
F: (+84) 28 3848 8564
E: [email protected]

PT Pamerindo Indonesia is the leading trade fair organiser in Indonesia. Since its inception, PT Pamerindo Indonesia has organised over 180 international trade exhibitions in Jakarta, Surabaya and Bali. PT Pamerindo's exhibitions provide the quality platform for buyers and sellers to interact, exchange and trade.
Pamerindo Indonesia is part of the UBM network, the largest commercial event organiser in Asia, China, India and SE Asia, with a strong presence of 36 offices and over 1,600 staff in 25 major cities, and a combined portfolio of over 290 events, 28 trade publications and 18 online products covering a wide range of market sectors. UBM provide a one-stop diversified global service for high-value business matching, quality market news and online trading networks.
Contact Details:
PT Pamerindo Indonesia
Menara Jamsostek Menara Utama,
Lantai 12 Unit TA-12-04
Jalan Jendral Gatot Subroto No. 38,
Jakarta 12710, INDONESIA.
T: +6221 7590 2638/ 7590 2647
F: +62 21 2525 032 / 018
E: [email protected]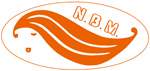 Nation Beauty
6F-2, No 182 Song-Jiang Rd., 104 Taipei TAIWAN ROC
T: +886 2 2522 3019
F: +886 2 2531 9947
E: [email protected]

Korea Exhibition Company (KOECO)
3F Woo-Young B/D, Yangjae-don) 7-14, Baumoe-ro 33-gil, Seocho-Gu, Seoul, Korea Postcode 137-889
T: +82-2-577-5927
F: +82-2-557-5958
E: [email protected]

WES Worldwide Expo Service (Shenzhen) Ltd
A10/A, Neptunus Mansion, Nanhai Road, Nanshan District, Shenzhen, CHINA 518054
T: +86 755 2652 8480
F: +86 755 2652 8481

Ms Hunsa Eakturapakal
Siam Connection Sdn Bhd
C-16-3A, Dataran 32, No. 2, Jalan 19/1,
46300 Petaling Jaya, Selangor, Malaysia
T: +603 7960 5055
F: +603 7960 5054
E: [email protected]