ECMI ITE ASIA SDN BHD – a member of ITE Group PLC, which is listed on the London Stock Exchange. It is one of the world's leading organisers of international trade exhibitions and conferences. ITE has been established since 1991 and specialises in organising events to develop market growth. ITE Group PLC organises more than 250 exhibitions and conferences annually in 15 countries.
ECMI ITE currently organises the Cosmobeauté series of beauty trade exhibitions in Malaysia, Indonesia and Vietnam as well as the Lab series of Scientific Instrument and Laboratory Equipment trade exhibitions in Malaysia and Indonesia. The next destination for the beauty and lab exhibitions will be Thailand, Myanmar and the Philippines.
Working together the team at ECMI – ITE will look to develop new opportunities for the business to business community in Southeast Asia.
Contact Details:
ECMI ITE Asia Sdn Bhd (1026375-V)
A-11-02A, Empire Tower Office,
Empire Subang, Jalan SS16/1,
47500 Selangor, Malaysia
T: +603 5022 1951
F: +03-5022 1900 / 1910
E: [email protected]
W: www.ecmi.com.my

Minh Vi Exhibition & Advertisement Services Co., Ltd
Room 805, 8th Floor, Ha Do Airport Building,
02 Hong Ha Str., Ward 2, Tan Binh District, Ho Chi Minh City, Vietnam.
T: (+84) 28 3848 8561
F: (+84) 28 3848 8564
E: [email protected]

Encouraged by the strong will to provide the demands of Trade Exhibitions, PT PRAKARSA SINERGI UTAMA is a privately held exhibition management company in Indonesia founded in 2006 by a group of exhibition professionals. The Partners share over 20 years experience in Exhibition & Conference Management and has been involved with various high-profile events.
Understanding of the needs of delegates and clients hosting conferences and exhibitions comes from "their side of the fence" and as a result PRAKARSA is providing an even better service to their clients. Their precise logistical and managerial skills are utilised to frame every PRAKARSA project. They have tremendous experiences in Project Management in the conference and exhibition industry, a good track record of developing and marketing profitable events for the Asia Pacific region.
PRAKARSA also had successfully penetrated into lifestyle events with flying colors. In 2006, in partnership with ECMI Trade Fairs, Malaysia, PRAKARSA organized its maiden international beauty event, Cosmobeauté Indonesia in Jakarta.
Contact Details:
PT Pamerindo Indonesia
Menara Jamsostek Menara Utama,
Lantai 12 Unit TA-12-04
Jalan Jendral Gatot Subroto No. 38,
Jakarta 12710, INDONESIA.
T: +62 21 2525 320
F: +62 21 2525 032 / 018
E: [email protected]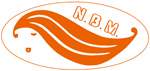 Nation Beauty
6F-2, No 182 Song-Jiang Rd., 104 Taipei TAIWAN ROC
T: +886 2 2522 3019
F: +886 2 2531 9947
E: [email protected]

Korea Exhibition Company (KOECO)
3F Woo-Young B/D, Yangjae-don) 7-14, Baumoe-ro 33-gil, Seocho-Gu, Seoul, Korea Postcode 137-889
T: +82-2-577-5927
F: +82-2-557-5958
E: [email protected]

WES Worldwide Expo Service (Shenzhen) Ltd
A10/A, Neptunus Mansion, Nanhai Road, Nanshan District, Shenzhen, CHINA 518054
T: +86 755 2652 8480
F: +86 755 2652 8481

Ms Hunsa Eakturapakal
Siam Connection Sdn Bhd
C-16-3A, Dataran 32, No. 2, Jalan 19/1,
46300 Petaling Jaya, Selangor, Malaysia
T: +603 7960 5055
F: +603 7960 5054
E: [email protected]